By Hans Aschim
Growing up in the 90s and early aughts around Jerusalem, Rebecca Ross and her sister took separate buses to the same Jewish school. Bus bombings were common. So her parents, like many other Israeli families, split their children up so that if the worst happened some of their children would still make it home. For Ross, living under the constant threat of such violence became normal. So did her mistrust of "the other side." 
"I remember growing up thinking every Arab person I saw could be a terrorist, someone I couldn't trust," says Ross. "They were my enemy. Forget having any kind of relationship or friendship with anyone who's Arab or Palestinian." 
Now her life is one that she could never have imagined when she was growing up in a Zionist, right-wing Jewish settlement near Jerusalem in the West Bank. Ross speaks Arabic. She coaches and mentors a team of girls from both Israeli and Palestinian backgrounds. But her change and understanding didn't come easy. And it didn't happen overnight. And it wouldn't have happened at all if it weren't for basketball. 
The Israeli-Palestinian conflict is one of the longest, most complicated, and controversial in the modern world. Both Israeli and Palestinian groups have targeted civilians and political leaders in violent attacks over the 72 years since Israel gained statehood. The conflict started over land disputes that Israeli Jews and Arab Muslims both believe they have a rightful claim to. While borders and claims to certain areas have shifted over the years, violence remains a constant. 
Meanwhile Israelis and Palestinians live in a quasi-mixed society. Sometimes shuffling past one another in a crowded market. Sometimes peering at each other through fortified fences. Mostly mistrusting one another. Sliding deeper into their own beliefs about the other makes finding a solution that resembles peace even more elusive. But getting to know the people you've been conditioned to see as the enemy might just be the start of that process. And for Ross, that starts with her team at PeacePlayers International.
"When I first heard of the organization, I wasn't interested at all. I totally dismissed them," says Ross whose career as a professional basketball player led her around the world. She started representing Israel on the national team at age 17. She saw PeacePlayers International as another foreign NGO that thought they could suddenly solve a millenia-old conflict. PeacePlayers has chapters around the U.S. and the world, ranging from South Africa to Northern Ireland. They focus on bringing youth from especially divided communities together through basketball.
Five years ago, Ross signed a contract with a local team that included coaching the PeacePlayers girls team. She wasn't pleased. "Initially I cancelled any offer of interacting with Palestinians," she says. When people are divided, that division is used to keep them thinking that the other side is their enemy, Ross explains. "You know people that get killed. Some of the parents of the players lost their siblings in the war. It's a loop that you never get out of," she says. "It's hard to change."
Yet that's exactly what she did.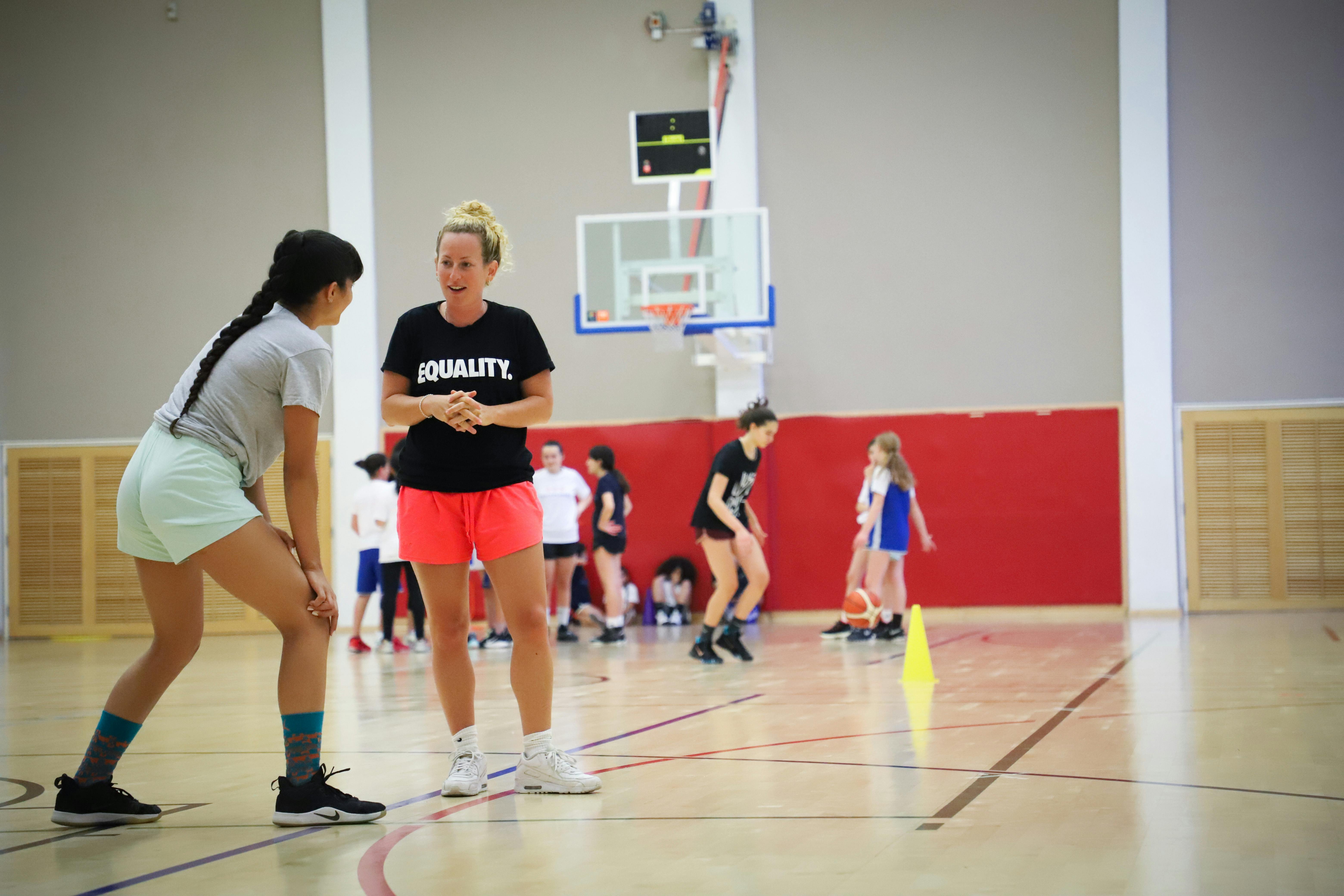 Life isn't a movie. There's no training montage where your jump shot improves after a three-minute sequence set to an 80s pop song. The same goes for changing beliefs that have been reinforced by everyone around you for your whole life.
"Everyone asks what your turning point moment was, but for me there wasn't any one thing that happened," she says. "It was a long, long process. It's not easy to change. And I changed 360 degrees. It's not that I changed my culture. I'm still Jewish, and I was in the army, and my brothers and all my friends were in the army. I'm still in a similar environment to what I was before. I changed myself."
For Ross and the players she coaches, the change in perspective is the result of what happens on the court. Training, practicing, and playing together is what brings the girls to the same place and it's what ultimately creates bonds that could not be built without sports. The court is where they feel most comfortable and confident.
For 16-year-old Palestinian team member Sireen, playing basketball was the only reason she entered the gym for the first time at PeacePlayers. "Eventually, I understood how lucky I am to be part of such an organization that uses sports to build bridges between divides. Playing together on this team helps the two sides to break free from the negative ideas each have and coexist, simply see others as humans." Since joining the team, she's had Israeli teammates come over for meals, sometimes bringing their parents to meet Sireen's family. 
According to Ross, parents of players can sometimes be the biggest barriers. Many of them have known nothing but conflict since they were born, so it's difficult to see the other side as anything but the enemy. But as their kids start making friends with people from different backgrounds, they slowly start to open their minds to new possibilities. "It's amazing to see how devoted they are when the families and friends start showing up," says Ross. "It's a whole community of change that we're developing in Jerusalem."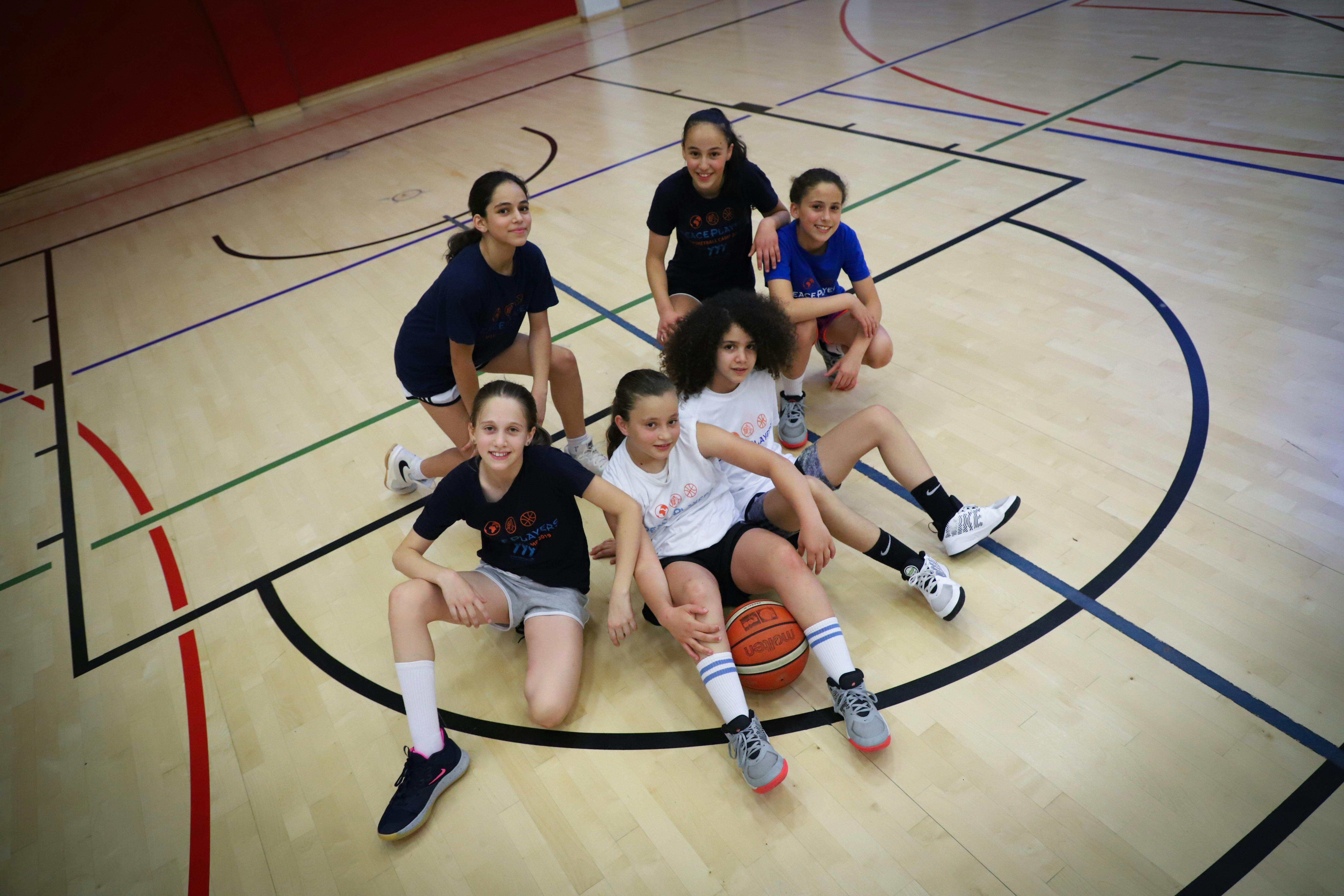 Getting to know one another even helps manage the stress of living around conflict. Fifteen-year-old Israeli player Keren Gendler was drawn to basketball for the health and leadership tools, but she found much more. "I remember my first practice; I was very excited but afraid as well. I didn't know any other girl and didn't understand some of the girls' language," she says. "From my experience even though I couldn't speak to some of the girls, our passion to win made us talk through the language of basketball."
And while the girls were coming to understand another perspective, they were also preparing to win as a team. They travel across the country competing in the highest ranked division. They are the only team in the division with Israelis and Palestinians playing side-by-side. And while they are booed in some places for the integration, others support what PeacePlayers is about. These days, opposing teams are mostly just afraid of losing, says Ross.
"We're one of the top teams and everyone's afraid of us," says Ross with a laugh. "People respect us. The other coaches, the referees. If we weren't legit in basketball, people could have easily made fun of us. We just live by example to see people as people and not to judge."
Ross hopes the girls from her team continue to follow their hoop dreams. Despite limited funding for sports in Jerusalem, especially for women and girls, some players are already making those dreams a reality. Five girls that Ross coaches are currently competing at the international level. "If any of them become a WNBA player I would be the proudest," Ross says, "but basketball is a tool I use to implement leadership skills that could change their lives. I see them as the next leaders of our country."
Thanks to the work of Ross, her team, and PeacePlayers, those future leaders will understand what it's like on the other side. And that could make all the difference. 
Keep the conversation going by commenting on this story below. You can also connect with us about whatever's on your mind by texting The Local Optimist Hotline at 310.299.9414.