What has it been like to start college during this crazy time in history? 
This might seem like a bit of a strange answer, but I've been having the best time, even considering the circumstances. I didn't realize how much I liked change or needed change! I'm lucky to be at a school that is handling Covid-19 particularly well, and taking mental health into consideration as well as physical health. Politically, it is so inspiring to be on a campus with so many like-minded people that care so much about the world and the morality of the world. Every day leading up to the election, I was presented with a new opportunity to phone bank, reach out to students in swing states, etc. I feel like I've been able to make a difference outside of just posting on Instagram. This whole college during Covid thing has been super surprising. I think we all embraced the experience and are absolutely making the best of it. I won't lie, Zoom classes aren't the best, but I'm opening my mind to new subjects and experiences, and that's definitely what matters.
What has your journey as an artist been like? What are the highs, lows, and in-betweens?
I feel like such a fake talking about my artist journey! I've only been making music for a relatively short period of time. I started writing songs when I was young, maybe 8 or 9 years old, and discovered GarageBand in middle school. Everything happened pretty naturally from there, and I was exposed to this new world of properly recording my songs when I was maybe 16 and have been consistently doing that since. I guess emotionally and personally, my journey as an artist is constantly changing. A lot of change is happening in my life right now, and that is all mirrored in the music and writing. And so much in the world is changing, too! I'm just trying to figure out how best to encapsulate my perspective in the music.
How did your family help cultivate and spur your creativity?
Music was such a huge part of my childhood. All of my memories are related to what music I was listening to or what my parents were listening to. Neither of my parents are musicians, but they've always been big lovers of music and music's cultural impact. My dad had this t-shirt collection from all of the concerts he went to when he was younger. I remember looking through them and being like, Wow, you saw Simon and Garfunkel in Central Park? You saw the Rolling Stones in Italy? You saw Aretha Franklin at Carnegie Hall? I was so blown away by that.
Listening to music can be an incredible outlet for expressing joy and can be extremely beneficial to overall mental health. Do you think the same applies to creating music?
This is an interesting question. Sometimes people will say, "It's so great that you write music and can use it as an outlet. I'm sure you have no emotional issues because you can channel it all into the music." That's a great sentiment, and I wish that were the case. But for me, it's less about music and writing as an emotional outlet and more about music as a secondary expression. I don't tend to write music when I'm sad or lonely or angry. But I write songs about those feelings. Don't get me wrong, writing is an amazing way to understand emotions and where they come from, but I'd rather dwell in it for a minute and then write in reflection.
What message do you hope to get across with your work? 
I don't think there's really a singular message. I'm trying to work on that though. There are artists I love that have been able to push political messages or social messages out in a way that isn't preachy, and I really respect that. At this current moment, I'm writing a lot about anxiety, which is something I've dealt with for a lot of my life. It's been particularly bad in quarantine, and I want to be able to write about that in a way that feels honest but not cheesy. I'm trying to find that balance.
You've spoken in the past about how finding your voice in the studio surrounded primarily by men was a learning curve. Can you elaborate on what that journey was like and the skills you learned from it?
I started working in studios when I was about 16. Since then, I've barely worked with any female producers, which is really sad. I used to feel, and sometimes still feel, like my voice as a young woman wasn't valued or taken seriously. I also think there's a large part of me that is pretty shy, and I never wanted anyone to think that I was offending them. So I'd often just go along with whatever the producer was telling me was right for me. I'm still trying to find my voice in these types of spaces, and I've learned a lot about how to handle it, but it's still a challenge. There's this big emphasis in music, especially for female artists, of having to prove yourself to whoever you work with, especially older men. That's not something that comes naturally to me. I'd rather prove myself with my music. I also have found people that I love working with that are honest with me and make me feel like an equal in the studio. But it takes time to find those people and see who you connect with and who you don't.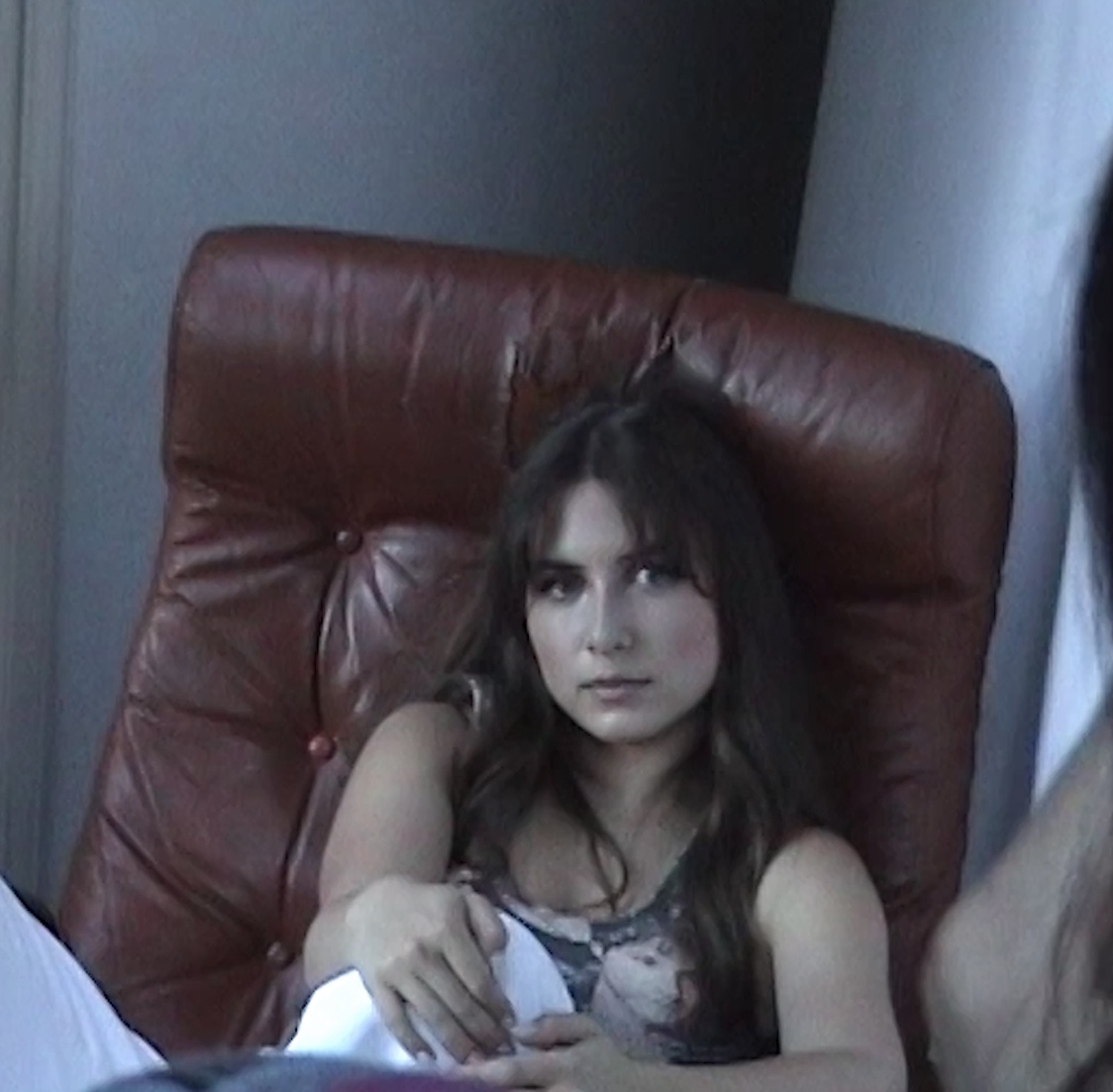 Even when you are passionately in love with your job, work can be stressful. What are your coping mechanisms to ease your stress in tough times beside songwriting?
I love podcasts. I'm obsessed with Reply All and My Favorite Murder. I've noticed that when I'm working on a lot of music, I don't always love to listen to music the rest of the day! But I also hate silence, so podcasts are great. This is a shameless confession, but honestly TikTok is so funny and a great coping mechanism. I'm not so into dancing on TikTok, but there's a lot of funny videos and also animal videos that I love. 
How do you feel the music industry approaches mental health? 
I don't want to speak about the music industry as if I know all elements of it or know everyone that works inside of it. But the people I work with have been pretty supportive of my mental health, and I feel like I can be honest with them when I'm struggling and when I'm not. I think mental health should really be addressed more with the other artists that contribute to the music industry, meaning visual artists, photographers, videographers, directors, and other musicians and writers that work on the music. I feel like so many of these people are undervalued, and that this isn't talked about as much as it should be. 
What are you feeling optimistic about?
College! I'm so excited to move to the East coast and have some new experiences. Also, I've been working on my debut album for a while now, and it's almost done. I'm feeling most optimistic about that. 
Interview by Meadowlark Monaghan
Keep the conversation going by commenting on this story below. You can also connect with us about whatever's on your mind by texting The Local Optimist Hotline at 310.299.9414.