What is it about snowboarding in the backcountry that appeals to you? How does it impact your view of what's possible?
As a little kid playing in tree runs, there was a real sense of adventure and unknown and mystery. The consequences are higher. You're out of the controlled world and into the uncontrolled world where it's on you to make the right decisions. I remember the first time I saw terrain above treeline. It was at Tuckerman's Ravine [in New Hampshire]; I was 14 years old. It was the most beautiful thing I'd ever seen. To look at a mountain that wasn't defined by runs. It was a total blank canvas to do with what you want. It just becomes a real creative outlet. 
What are some of the tangible ways you've seen the impact of climate change?
I have now gone back to the same glaciers in Chamonix [in France] for 25 years. I can look at [the level] where I first saw the glacier. Then you see that retreat growing. Those distances sadly are growing a lot faster than they were 20 years ago. I recently went to a glacier I hadn't been to in 20 years. I remember [first] being there and looking out at the glacier and going, "Wow, that's amazing." Then I came back 20 years later, and it's not there. From a scientific perspective, that's a very simple benchmark. 
When you see the impact that climate change has had, and you're as invested in the environment as you are, is it depressing?
I'm an optimist. We had huge droughts, and I still snowboarded consistently through those droughts. It's this adapt-or-die approach. You take what the mountains are giving you and do the most with it that you can. As much as I try and do that, seeing rain at the top of a mountain in January is tough to spin into a positive. There's some sadness there for sure.
Where do you find the motivation to stay in the fight and take action?
That motivation is not that hard. My life is based around winter, and I have a voice. I'm backed by science. I'd lose a lot more sleep at the thought of not using this opportunity to say we need to do something than at the thought of people yelling at me because they have their own views on climate. I want to be able to look at my grandkids and say I had a platform and I did everything I could. I look at it like climbing a mountain. Sometimes we get to the top, sometimes we don't. But I sleep fine knowing I put in the time and did the hard work. If I know that I'm not leaving anything on the table whether it's in the mountains or the climate fight then I'm good.
In this movie, you go out and talk to climate change deniers. How did you prepare yourself to have greater understanding instead of getting into an argument?
My demeanor is to find a connection with anyone, whether it's on a chairlift or what have you. I focus on things we agree on, and then try to learn from them. I went into it knowing that I don't have the magic word to turn a dozen climate deniers. The world scientific community can't do it, who am I to think that I can? It became an opportunity for me to better understand what created their perspective and then see if there's ways that we can evolve that perspective in the future. We're in a scenario where we need everyone. The fact that we're divided as a country is crushing our opportunities to make real progress.
What did you learn about yourself and those with vastly different viewpoints through this project?
It crystallized the fact that I'm not a combative person. My idea of a good time is not getting into a high-tension debate. I enjoy a good debate, but if it starts getting personal, that's not me. When I am with any climate denier or if I'm meeting with [climate skeptics in] Congress, I'll see that they are proudly displaying degrees and [pictures of] their kids on the wall. I'm like, "Wow, that's a great school you went to. You must be proud, and I'm sure you hope one day your kid goes there." Then I relate it back to, "You better keep them out of the science department because that's conflicting with your views."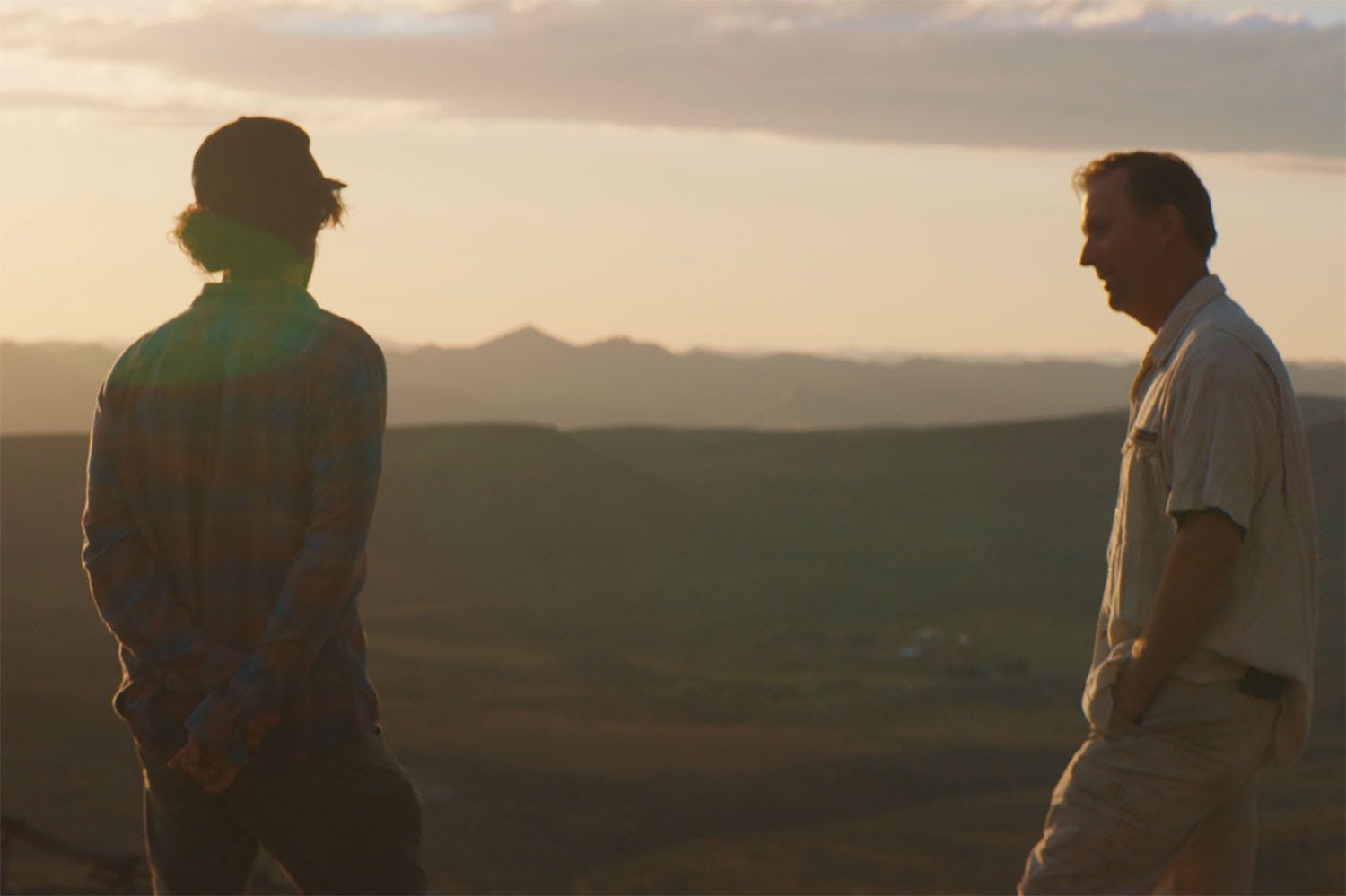 What advice would you give to people who are trying to find common ground with those who have opposing viewpoints?
Start with what you agree on. We try to really equate it to clean air, clean water, and a healthy planet. Why are we the world's worst humans to want that? Talking to actual professional climate deniers, that was not that frustrating. But when I meet with people that love the outdoors, we have so much we agree on and actually aren't nearly as divided as we think. Of course they want clean air and clean water. But there's no way they're going to cross the aisle and vote against their party lines. Coming back from those trips, I was mentally exhausted for days. It's an example of how much more complex things get once it turns to identity politics. It was really sad because I think if they had the choice to vote for a climate champion within their party, that's a really easy vote for them. But there is no way they're crossing the aisle. That's heartbreaking. 
As humanity battles with climate change, what gives you hope?
I have hope because we have solutions that create an enormous amount of jobs. We are on that path because it makes a ton of sense economically. The cheapest form of bringing energy online is solar. These coal-fired power plants are going out of business because they don't economically make sense. But we're on a 30-year track and need to be on a 10-year track. You need urgency. The other thing I am seeing is this new generation. I don't want to pass them the buck but there's no question that the 18-35 demographic is fired up, and they want climate action. We need to get it so it's not a partisan issue. There's reasons for hope that it's going that way, it just needs to get there sooner rather than later.
What do you want to be the key takeaway from people who watch Purple Mountains ahead of the upcoming election?
The goal of the film is to motivate the traditional non-voter or that middle voter. My goal is that they prioritize climate action and vote for the climate champions. That's pretty clear right now who that is.
Interview by Justin Tejada
Keep the conversation going by commenting on this story below. You can also connect with us about whatever's on your mind by texting The Local Optimist Hotline at 310.299.9414.